A few months ago I shared my love of Riversol products. I had never been a wash my face twice a day girl. It just wasn't part of my routine.
Things have changed! I now use Riversol products every day and have seen a big improvement in my skin.
Disclosure: This is a sponsored post that contains affiliate links for your shopping convenience.
If you're a fan of Riversol or are still curious to try out their product line you'll be happy to know that there are several Riversol gift sets available for the holidays.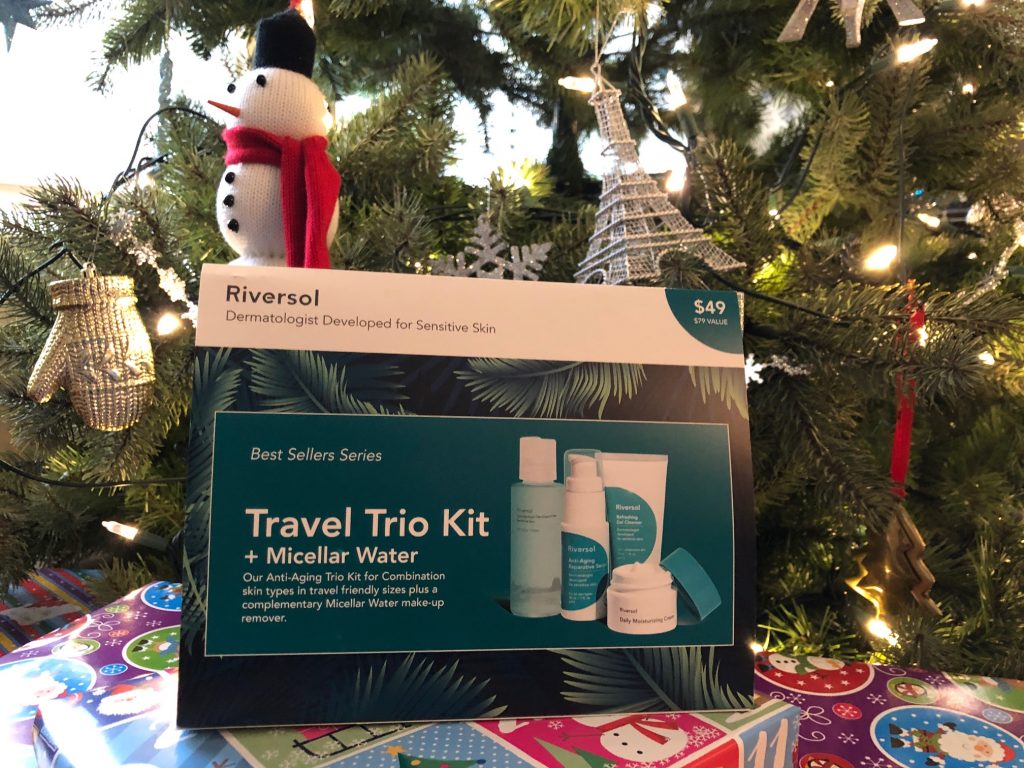 Anti-Aging Trio + Travel Trio
This anti-aging trio comes with everything you need to start pampering your skin.  This special gift pack retails for only $139.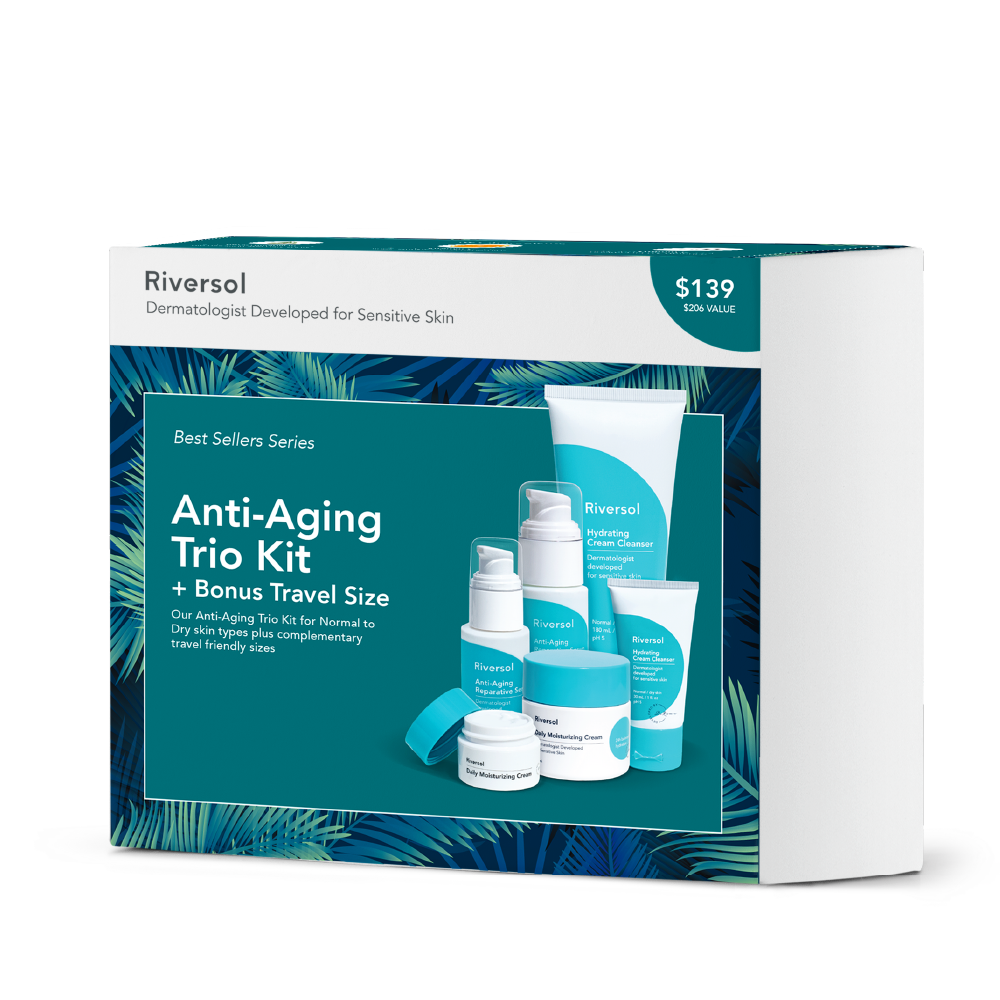 Serum + Moisturizer Gift
I absolutely love the Riversol Anti-Aging Moisturizer. Pair this top seller with a travel size of their moisturizer and you've got a very special gift! This gift set retails for only $79.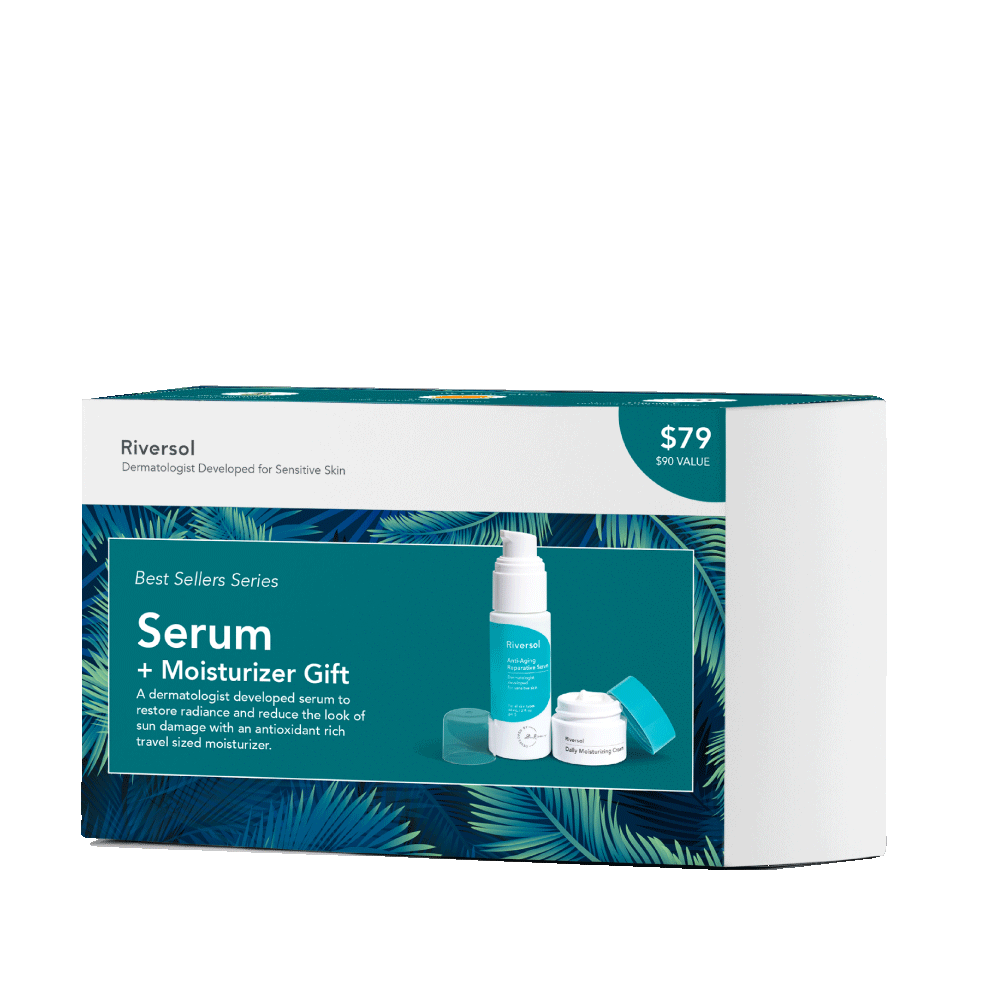 Travel Trio Kit + Micellar Water
I received this gift from Riversol and am so excited to take it with me on my next vacation. It includes a travel size of all three must-have Riversol products plus a micellar water makeup remover. You can choose from three skin types for this gift: Normal to Dry, Combination or Very Dry. This gift set retails for only $49.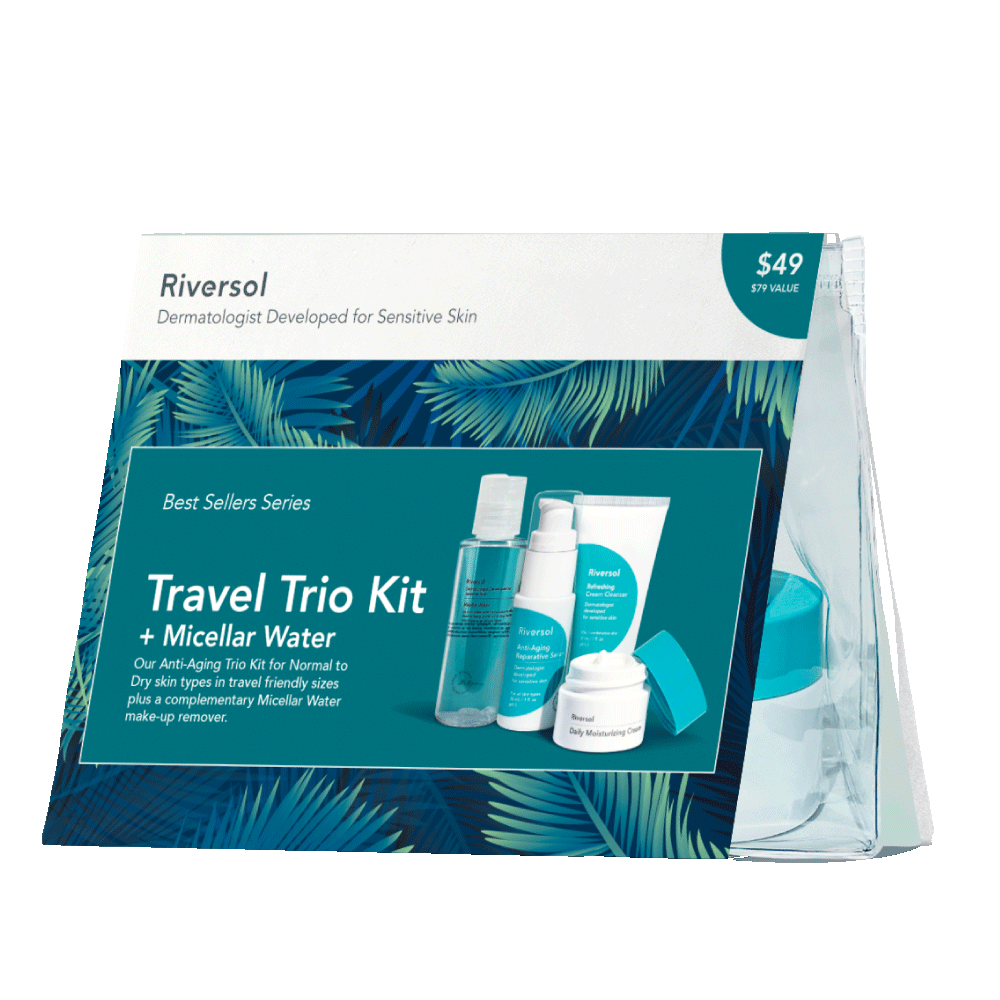 There are even more gift packs available on the Riversol website now.
I truly think these sets make great gifts (for a girlfriend, sister or for yourself!). 
.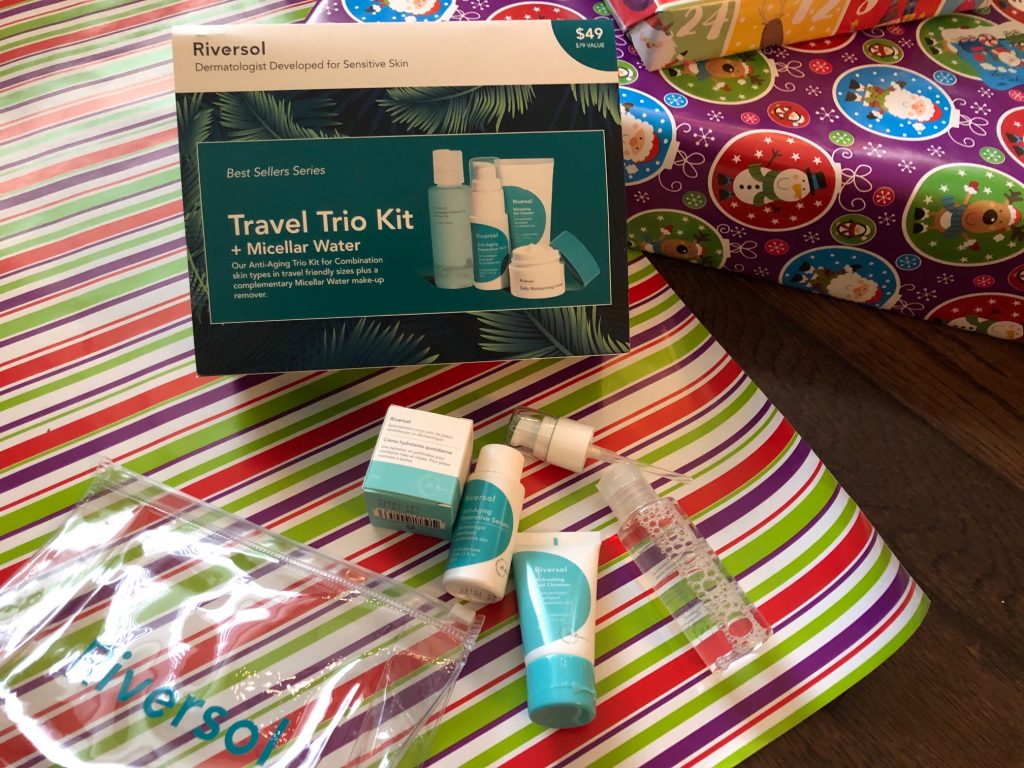 Try Riversol for FREE
Did you know Riversol has the most amazing FREE trial. They are currently offering a free 15-day sample pack of their most popular products. The free trial includes 3 cleanser sachet samples, 2 serum samples, and 3 moisturizer samples.
Start by selecting your skin type and you'll receive customized samples just for you.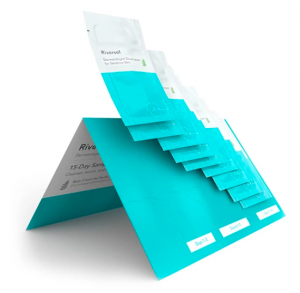 To learn more about Riversol check out:
I'd love to know, which gift set would you most like to receive this holiday season?
.