I am so excited to tell you all about the new Oceanly line by ATTITUDE. This line of skincare products has plastic-free packaging and is made of safe ingredients.
Disclosure: A sample was provided for this review. This post contains affiliate links for your shopping convenience.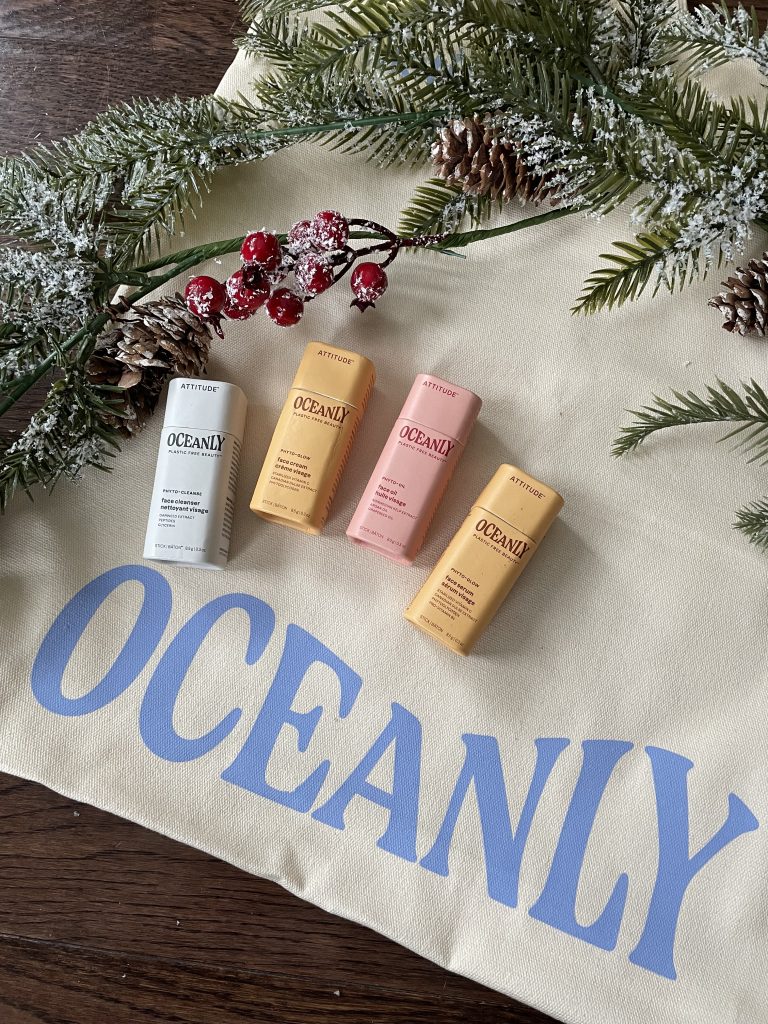 Oceanly Skincare
I received all four Oceanly Glow products to try. This includes the Oceanly Face Cleanser, the Face Cream, the Face Serum and the Face oil.
Each product comes in a push-up cardboard tube.
The Oceanly Face cleanser combines laminaria digitata extract, peptides and glycerine. It is unscented, vegan and made in Canada. This cleanser does not leave my skin dry, it's good for all skin types and can be used day and night.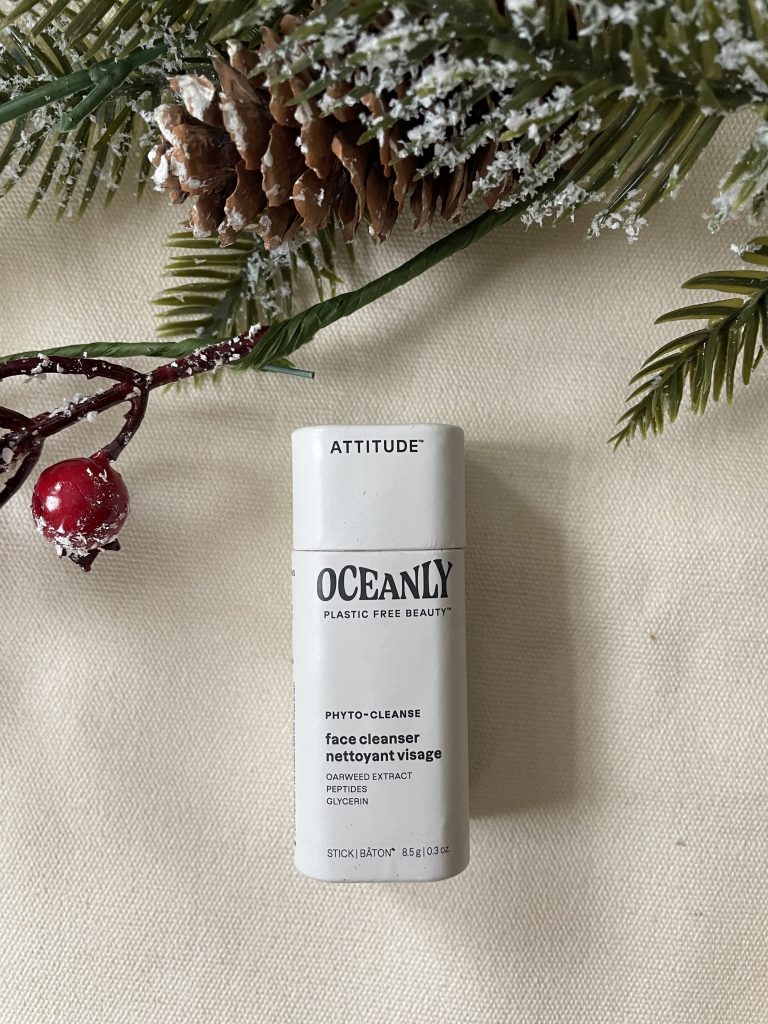 The Oceanly Face Cream uses shea butter phytoglycogen and bladderwrack extract to create a cream that nourishes and softens dry skin. This face cream has stabalized Vitamic C that helps reduce skin spots and increases natural collagen production.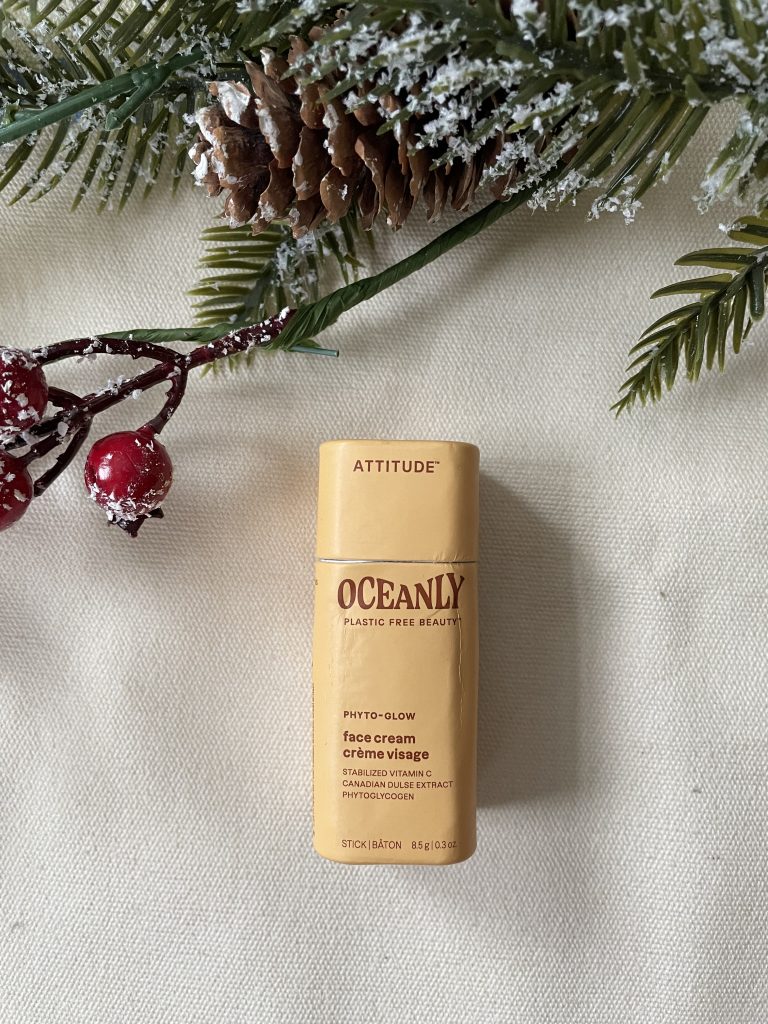 The Oceanly Face Serum combines stabilized & encapsulated vitamin C, Canadian dulse extract, pro-vitamin B5 and phytoglycogen to boost skin's radiance.It absorbs quickly in the skin and keeps skin soft and smooth looking.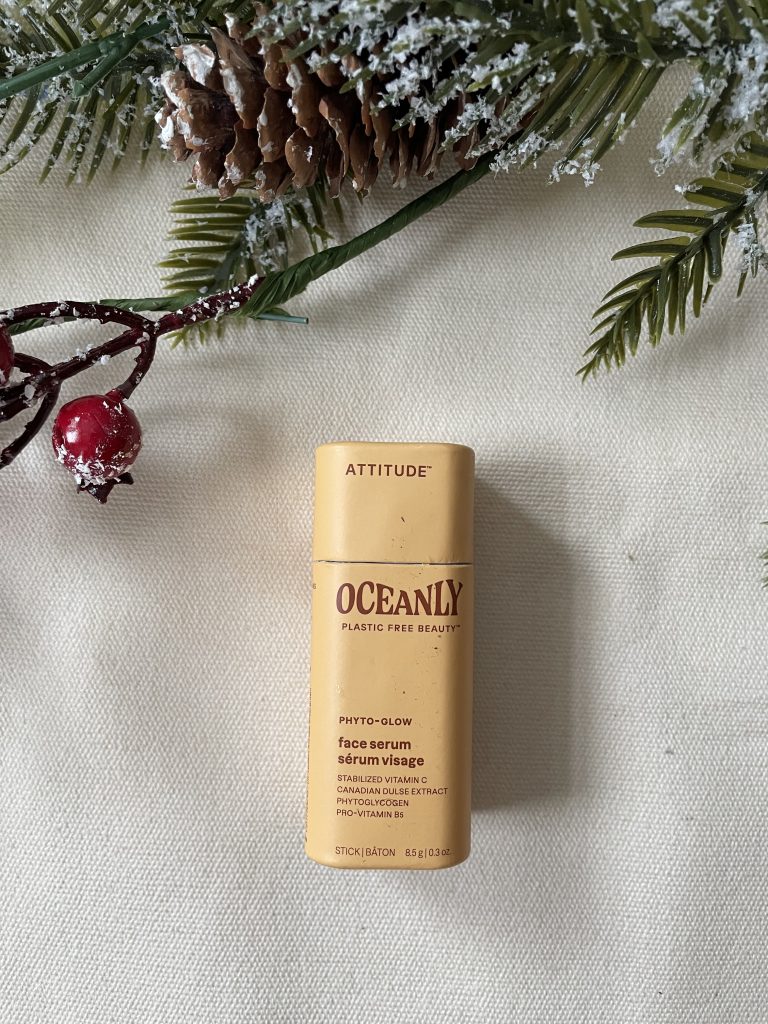 The Oceanly Face Oil combines ascophyllum nodosum extract, argan oil and grapeseed oil to provide all types of skin the nourishment they deserve. This product is great for dry skin. Oceanly Face Oil is for daytime use only.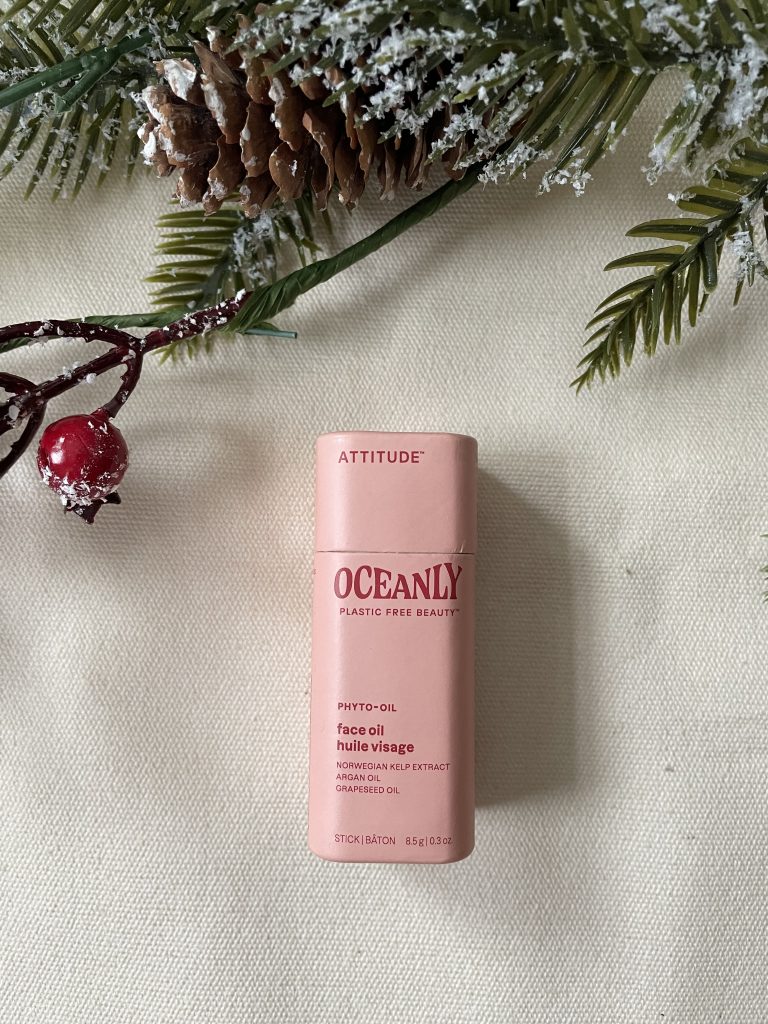 These four products are innovative, EWG Verified, dermatologically tested, and Made in Canada. They are the perfect products to add to your daily skincare routine (and make great stocking stuffers!).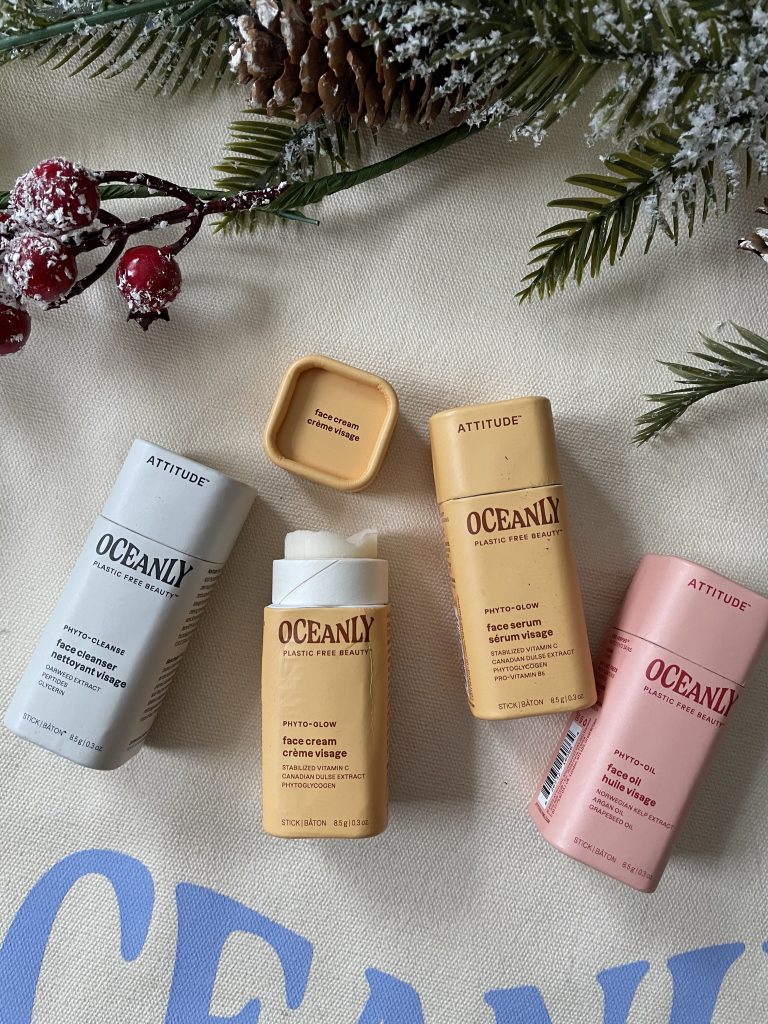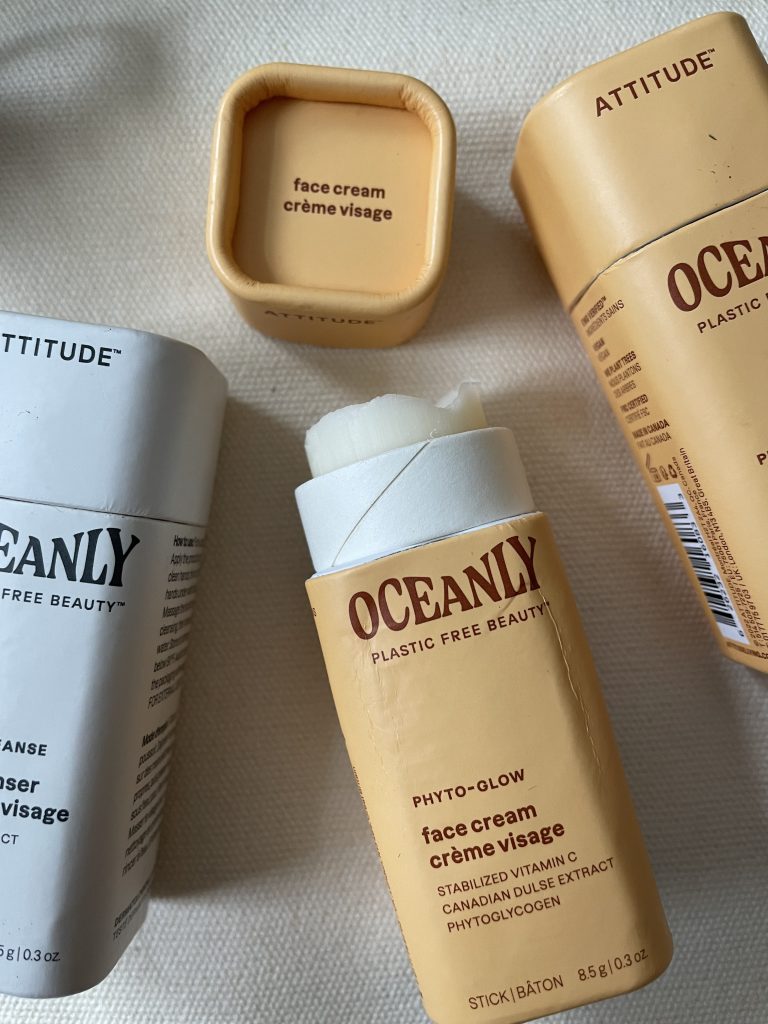 Giveaway!
Head over to my Instagram feed now to enter to WIN the entire Oceanly Glow collection. 
Products Featured Here
I'd love to know, which Oceanly product would you most list to try?