Disclosure: This is a sponsored post and contains affiliate links. All thoughts and opinions are my own.
Are you looking for the perfect gift for a My Little Pony fan? This holiday season, Hasbro has a new Singing Rainbow Dash toy and collectible Cutie Mark Crew toys.
.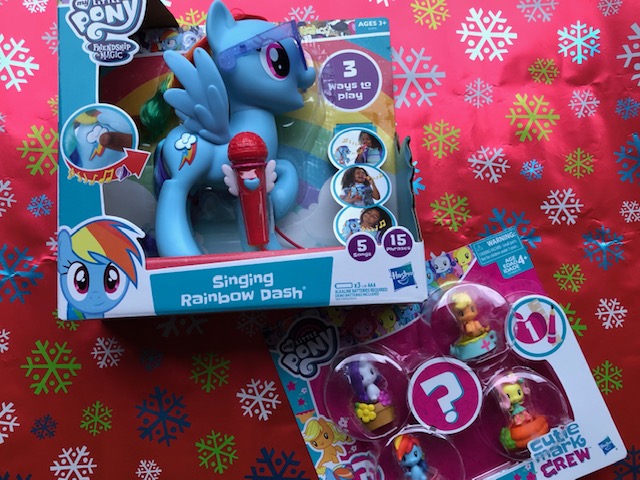 Singing Rainbow Dash
This large Singing Rainbow Dash toy says 15 phrases and sings 5 songs. This toy comes with a microphone that allows the child to sing along with Rainbow Dash. Rainbow Dash also has a mane and a tail that can be brushed and wears super cute sunglasses.
.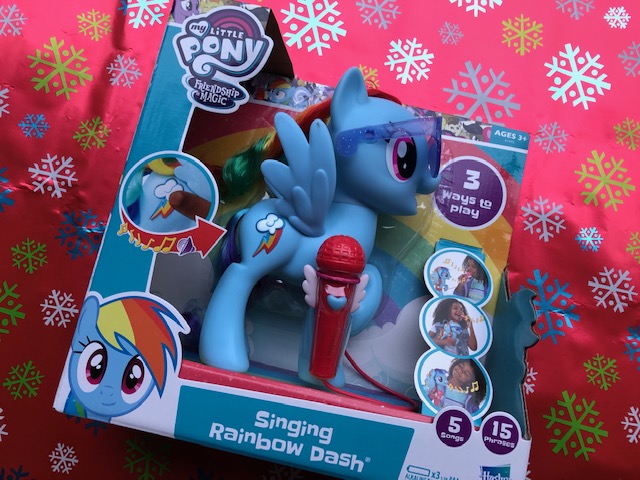 Cutie Mark Crew
My kids absolutely adore collecting little figurines. My daughter still loves her My Little Pony toys, so these new Cutie Mark Crew collectibles are right up her alley.
There are three sets to collect. Each Cutie Mark Crew comes with 5 ponies, one of them being a surprise pony. This is super exciting because everyone loves a blind bag!
.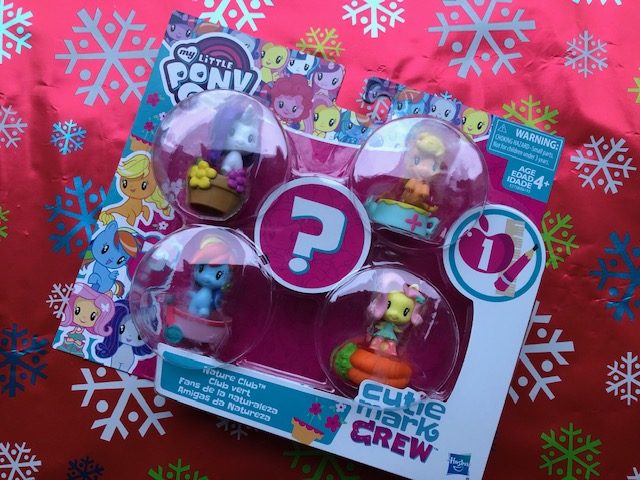 These great My Little Pony toys are available in stores and online right now.
.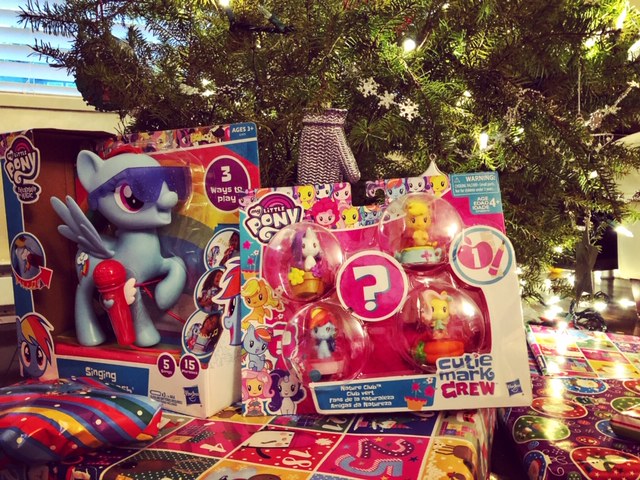 To learn more about My Little Pony check out:
I'd love to know, do you have a My Little Pony fan in your home? Which of these two toys would they like most?