Back to school is in full swing and I've been busy preparing healthy lunches for my children every evening.
Our lunches always contain one fruit snack, one veggie snack, a main meal and a treat.
For the past week, my children have been getting Zespri SunGold Kiwifruit in their lunches.
They love the sweetness of this kiwifruit and I love that it provides three times the amount of vitamin C found in an orange. A serving of Kiwifruit also has as much potassium as a medium banana.

I've been having fun preparing their Zespri SunGold Kiwifruit every day. Here are three ways they love to eat their kiwifruit.
Fun Shapes
Break out the cookie cutters and make cool shapes with kiwifruit. I've been making flowers with our kiwifruit and the kids love it.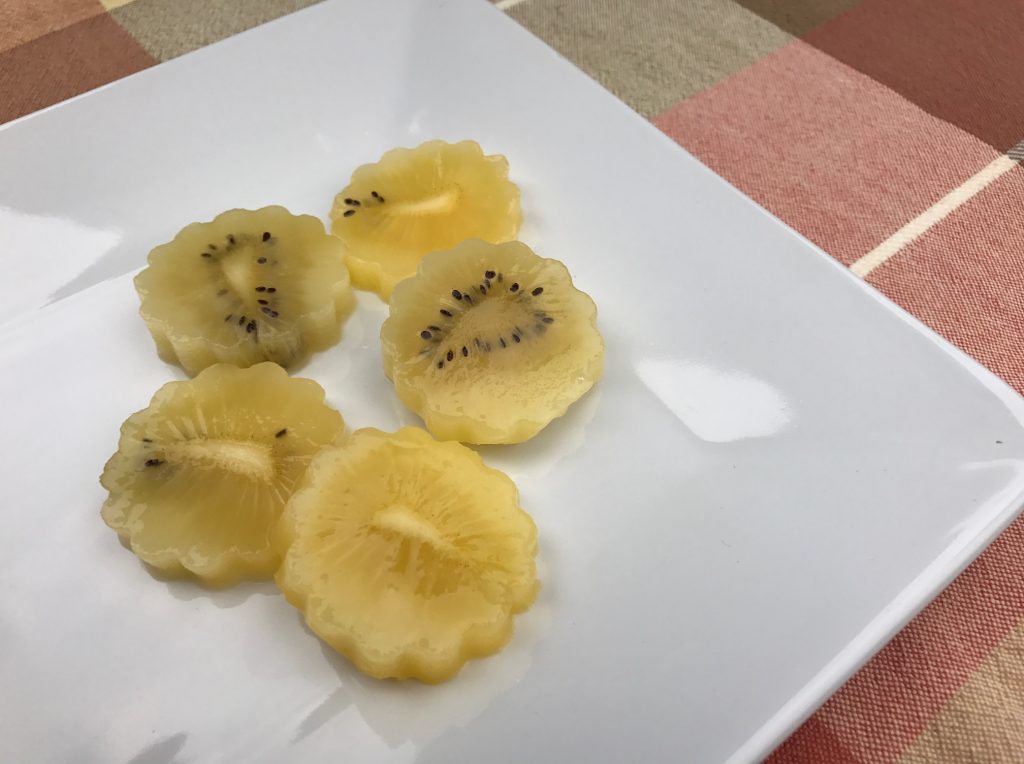 Half Moon Slice
This is a simple and quick way to cut kiwifruit. My kids like it because each piece is easy to eat and there is little mess.
Scoop out with a Spoon
This is the fastest, easiest way to pack some kiwifruit goodness in your child's lunch. Simply cut the kiwifruit in half and serve with a spoon. My kids love scooping it out of the "bowl".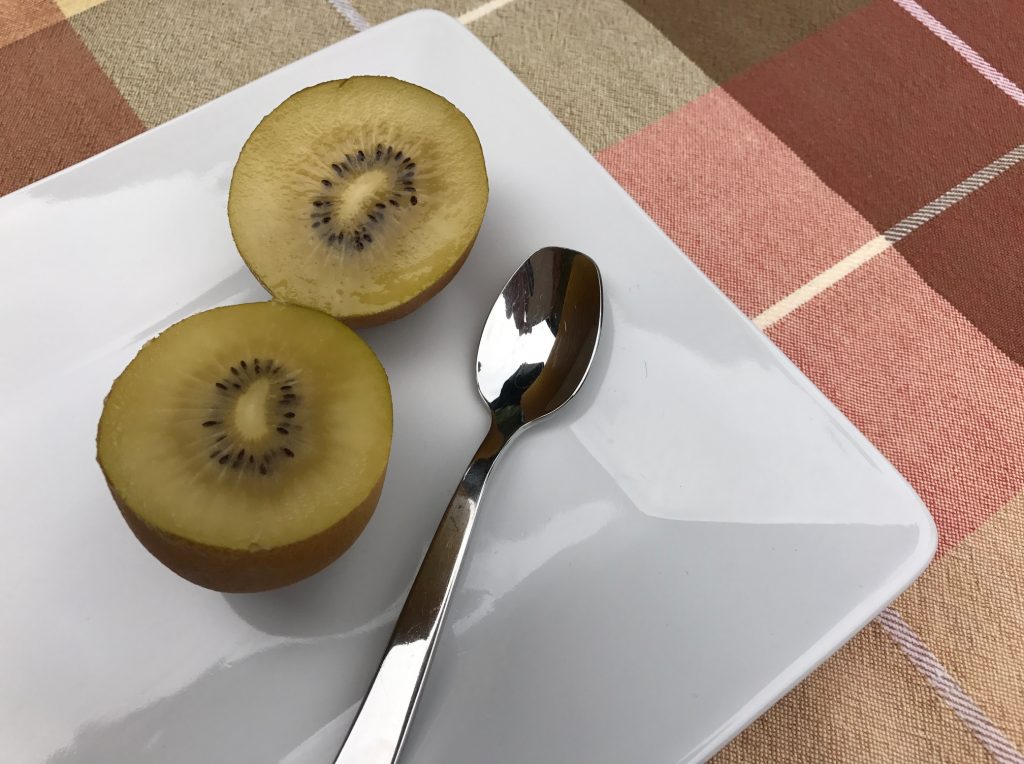 We always enjoy the sweet, tropical taste of SunGold Kiwifruit, and it's much sweeter than green kiwifruit. The peel is also very thin, making it easy to just bite right in, and giving you 50% more fibre than if you just ate the flesh.
I highly recommend adding some Zespri SunGold Kiwifruit to your child's lunch this week! Zespri SunGold Kiwifruit is available at most grocery stores.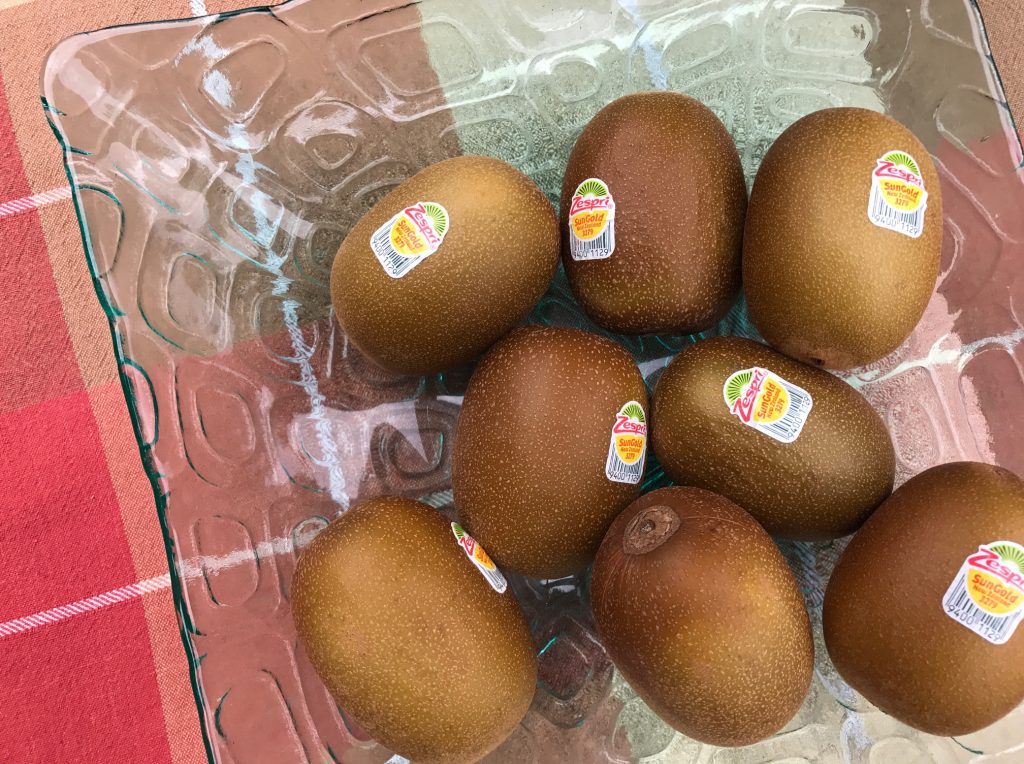 I'd love to know, how do you prepare your Kiwifruit? 
Disclosure: Zespri sponsored this post. All thoughts and opinions are my own.