I can't tell you how many times my husband has misplaced his car keys or cell phone.
It happens on a daily basis.
That's why I'm so grateful to have discovered Tile – a small Bluetooth tracker tile that gets attached to your car keys or other valuable items that can help you locate them in moments!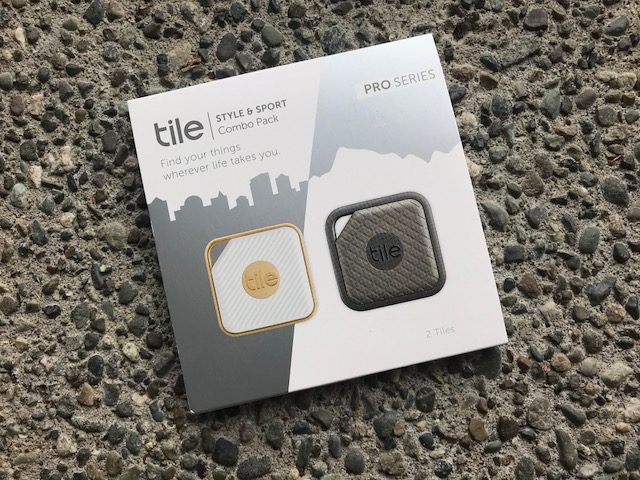 I recently received a 2 pack of Tile to test out. The pack includes one Tile Sport and one Tile Style from the Pro Series.
The Tile Sport is rugged, waterproof and our most powerful Bluetooth tracker yet. It also has twice the range of our best-selling Tile.
The Tile Style is sleek in design, has 2x the range than an original Tile, is 2x louder and is waterproof.
Set Up
Setting up your Tile is so simple. Start by downloading the free App and follow the instructions to connect your Tile.
I was ready to go in about two minutes.
What Tile Does
The Tile is quite a smart product. Once you're set up you can use your phone to locate your items.
Start the App and click on "find" your keys. You'll then hear a pleasant ring to guide you to your keys. The App will tell you if your item is nearby. It also has the option to view the location on a map.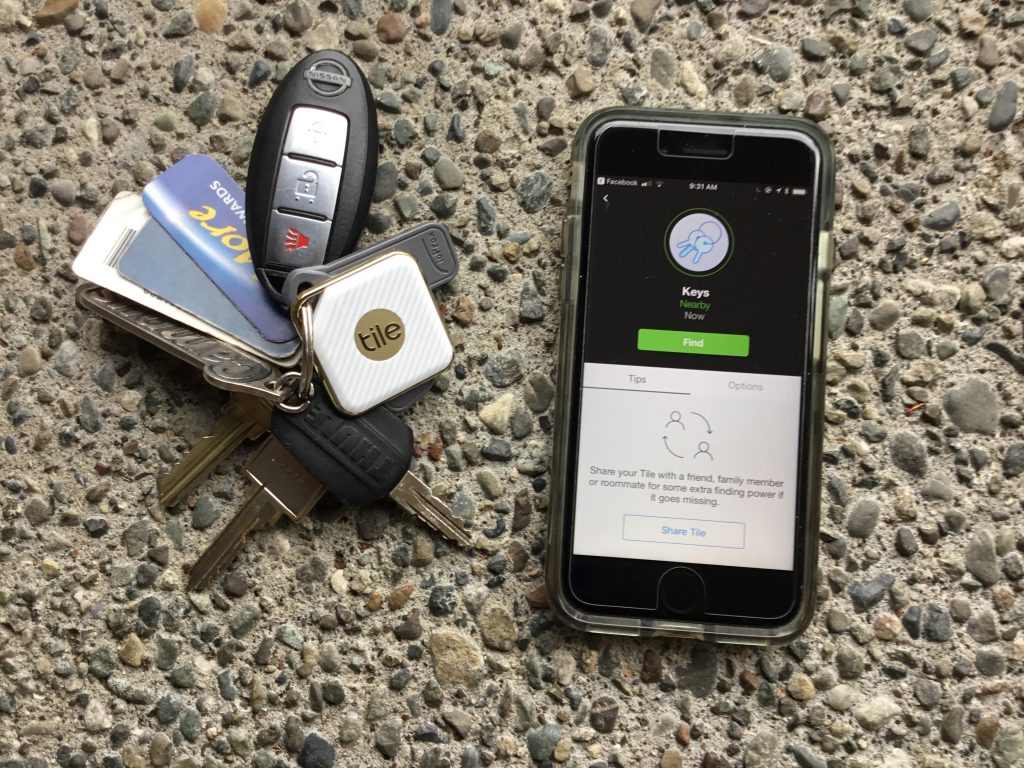 You can also select to share your Tile with another person. This would allow others to have access to finding your Tile. My husband and I have given each other access to our individual Tile.
Do you have your keys but can't find your phone? No problem! Click the centre of the Tile on your keychain and your phone will ring. This feature works even if your phone is on silent!
How Long Does it Last
Every Tile is guaranteed to work for at least one year. That's one year without any battery changes and zero upkeep.
When your Tile has lost its juice you can reTile by using the App to swap your Tile. You can do this by mailing it in or swapping it at Best Buy. You'll save up to 40% off when you trade in your Tile.
Overall
I think this product is genius! My husband and I currently have our Tile on our key chains but I can think of a bunch of places where Tile would be useful. (Personally, I would love to stick one to my Apple TV remote. It has disappeared and I know a Tile would have prevented this!)
It's very easy to use and well priced.
Where to Buy
You can purchase your Tile online and at major retailers.
The Tile Sport and Tile Style combo pack is available at Amazon.ca for $69.99 CAD and includes FREE shipping. Click here to order now.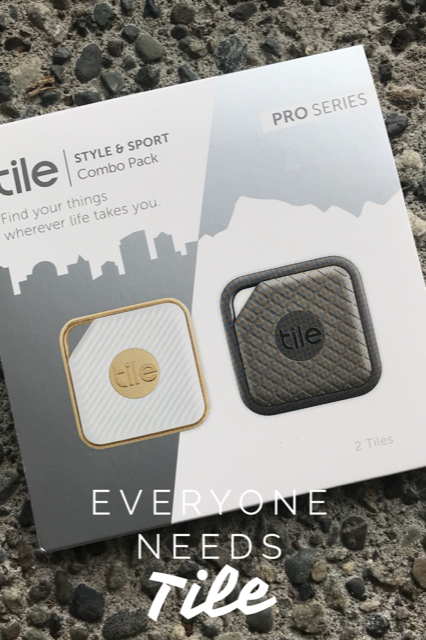 I'd love to know, what items would you attach a Tile to?
Disclosure: Tile provided products to faciliate this review. All thoughts and opinions are always my own. This post contains affiliate links.