Growing up, we always had a toaster oven. I remember loving using it for quick meals. I always liked that it used less energy than our big oven and that it was perfect for quick snacks and meals.
I haven't had a toaster oven for years. When Hamilton Beach reached out and asked if I'd like to try their new Easy Reach® Sure-Crisp® Air Fryer Toaster Oven, I couldn't pass up the chance!
Disclosure: This is a sponsored post. All thoughts and opinions are my own.
I was so happy when my new toaster oven arrived. I made space on my counter and was ready to start cooking something from the moment I unpacked this new kitchen appliance.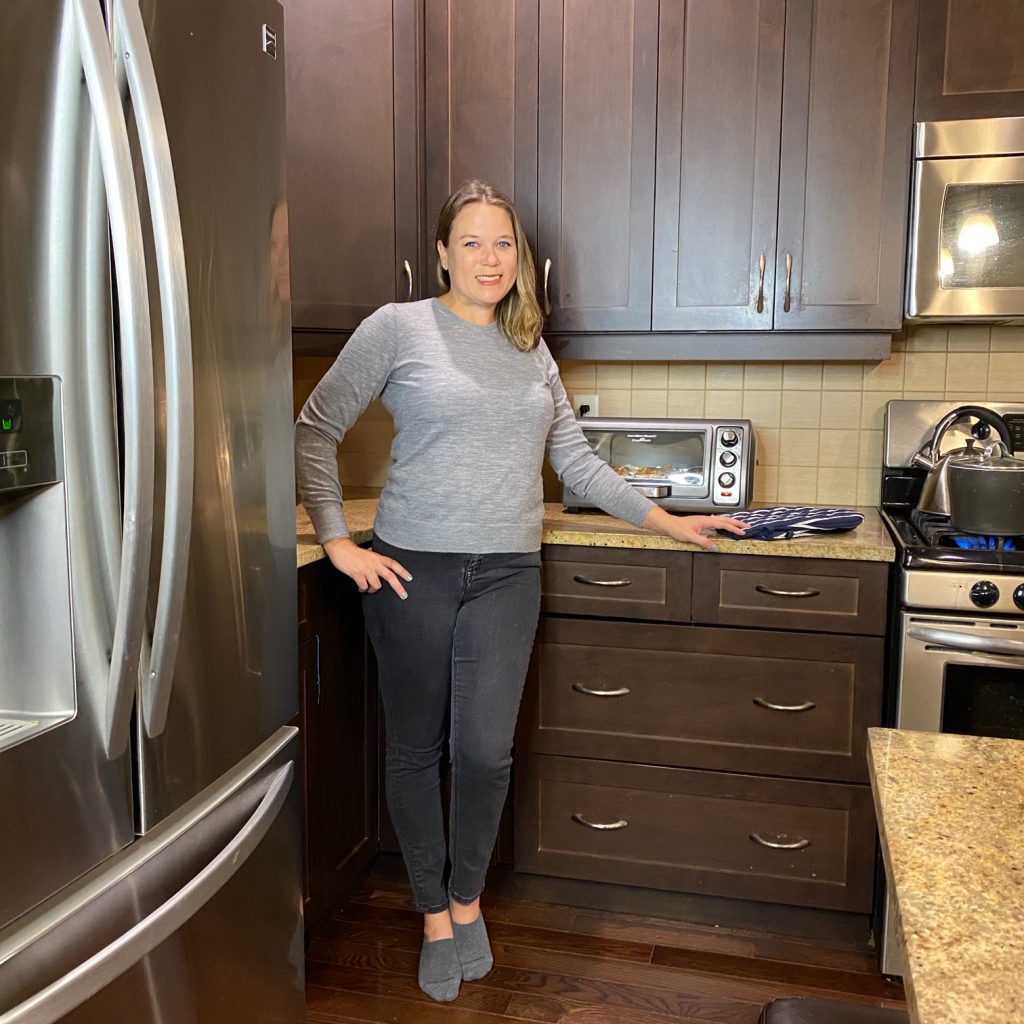 About the Easy Reach® Sure-Crisp® Air Fryer Toaster Oven:
> It has the greatest Easy Reach® oven door that opens UP, not down.
> It can toast up to 6 pieces of bread at once
> It can toast, air fry, bake or broil (yes!!! AIR FRY!)
> It includes a metal mesh basket for air frying, a baking pan, a broil rack, and a slide-out crumb tray
> This toaster oven has a 30 min timer or you can use the "stay on" function
I've been so impressed with this new toaster oven. It makes fabulous nachos, crispy fries and chicken wings, and more. It's so easy to use and easy to clean.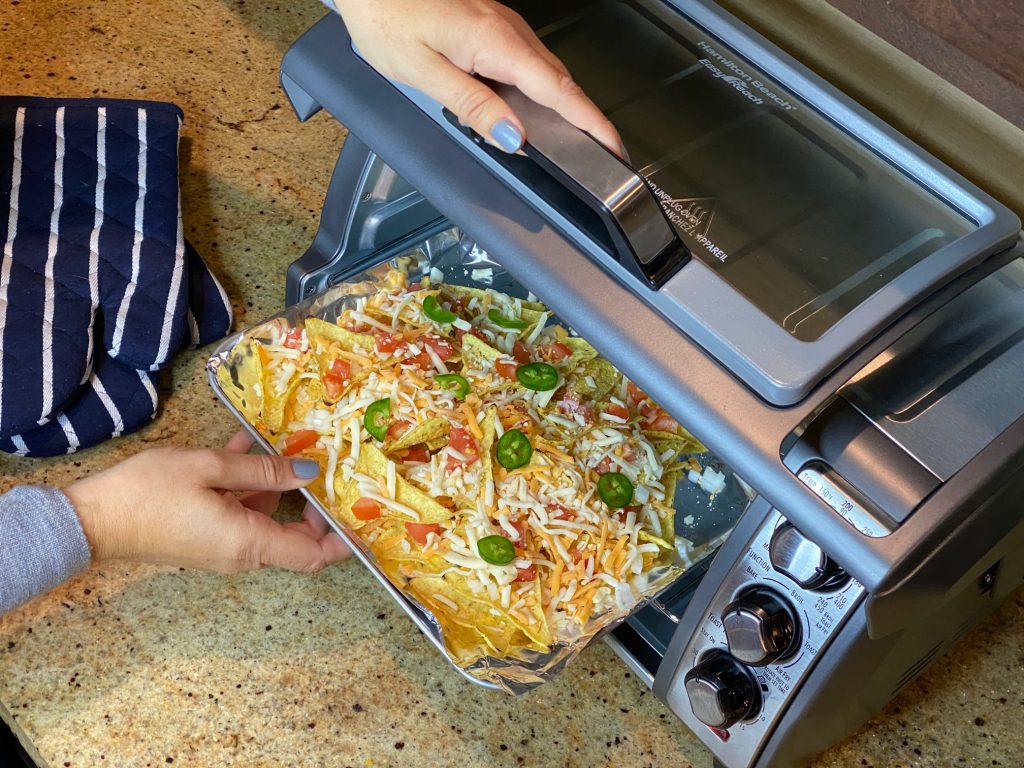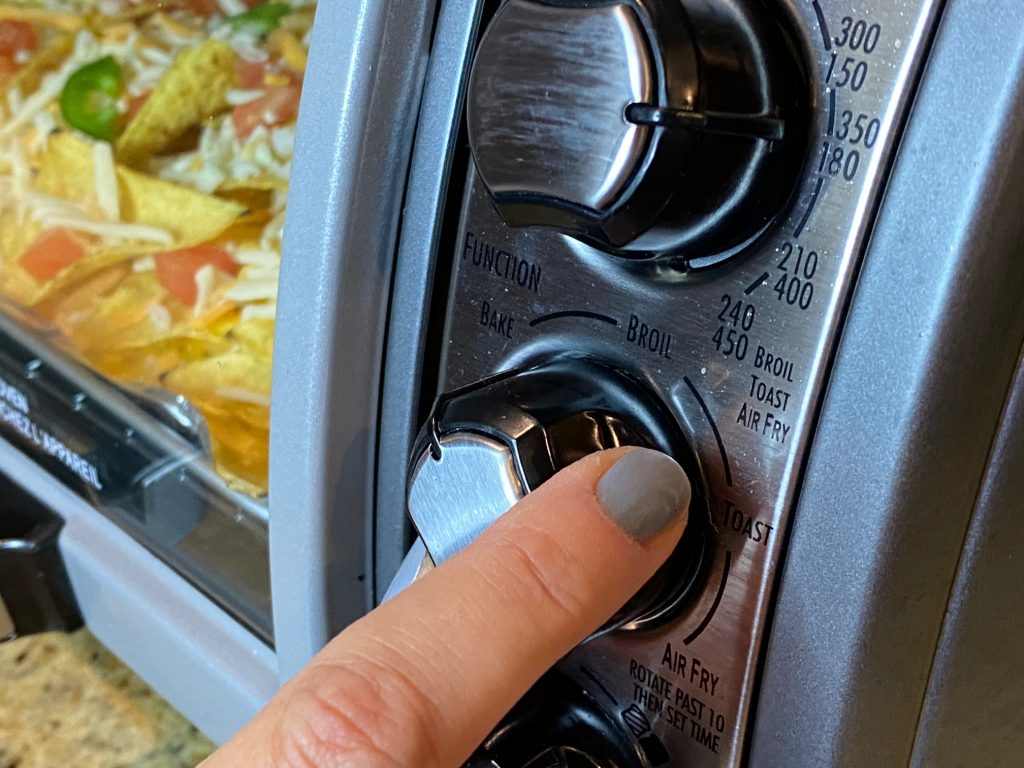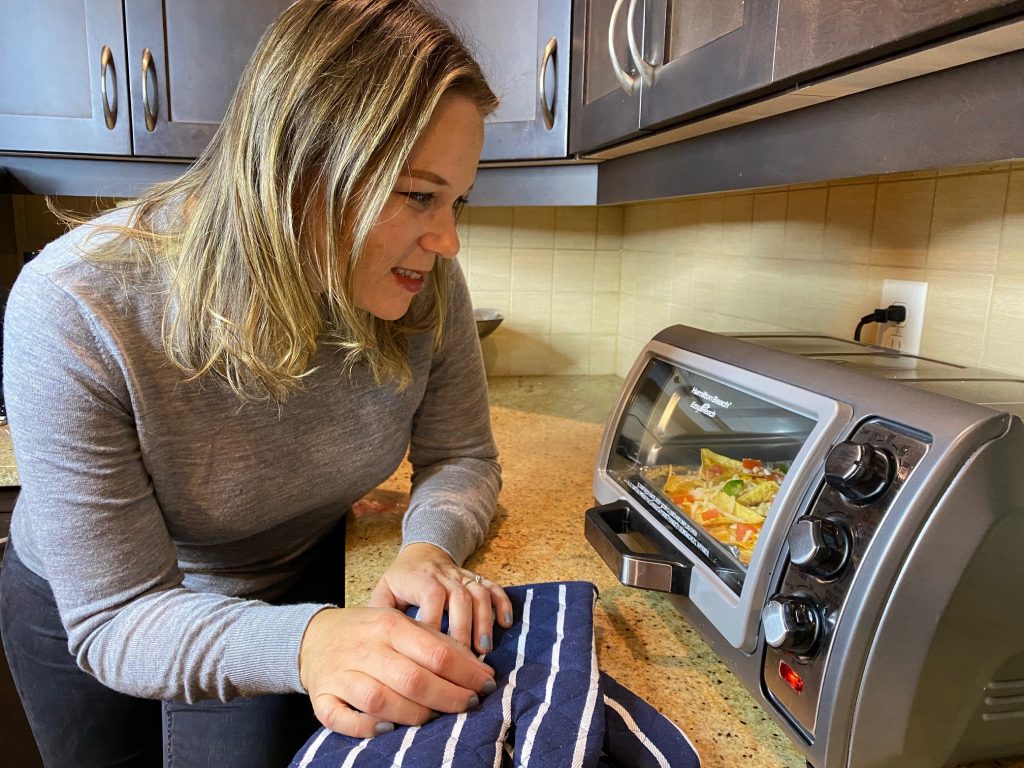 I really like how the broil rack slides out when you're done cooking. I also love how it has so many functions.
Overall, this is a great small appliance to have handy in your kitchen. I am so happy to be using a toaster oven again! I can already see that I'll be using it often!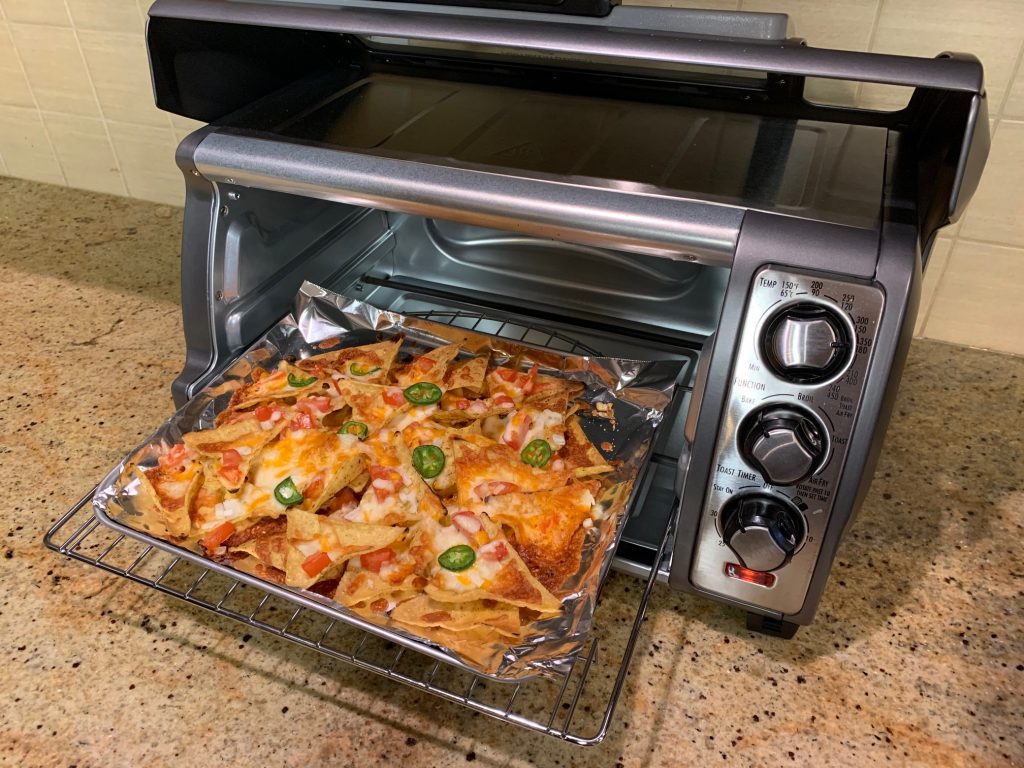 Where to Buy
The Hamilton Beach Easy Reach® Sure-Crisp® Air Fryer Toaster Oven is available in stores and online now. 
To learn more about Hamilton Beach:
.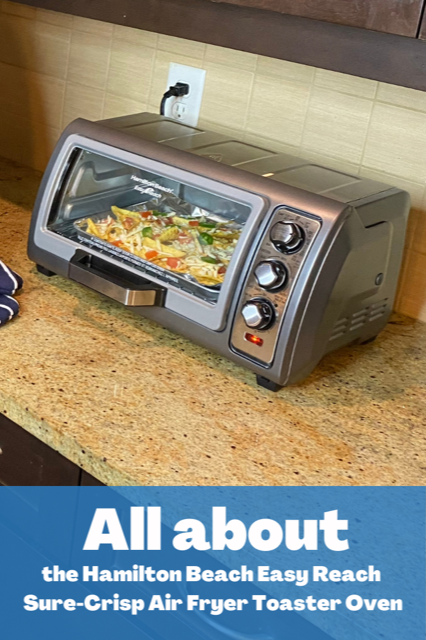 I'd love to know, do you have a toaster oven? What do you like to cook with it?