Not long ago my family discovered Catan Junior. We fell in love with this strategy game. It quickly became one of our go-to favourite games.
.

This holiday season, we received a few more games from Asmodee. The original Catan game, Klask, and Spot It are new games we'll be adding to our family game nights.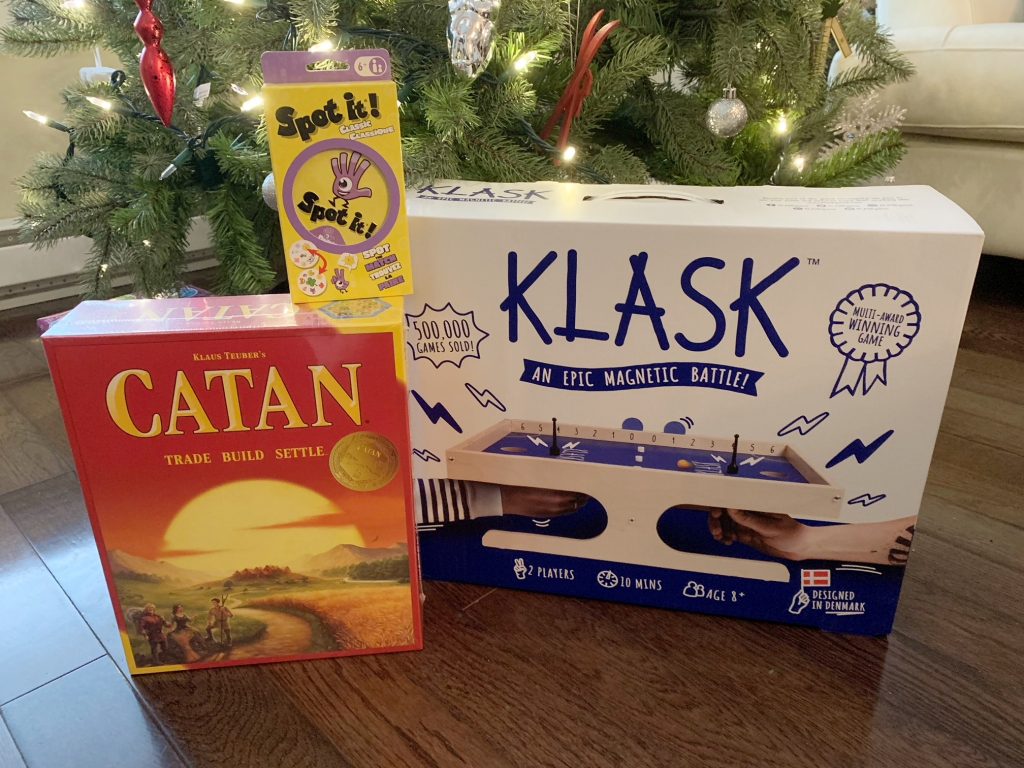 Disclosure: This post contains affiliate links for your shopping convenience.
Catan
Catan is a strategy game for 3-4 players. The goal of the game is to collect resources, build settlements, villages, roads, and gain victory points. You want to monopolize and conquer the board when playing Catan.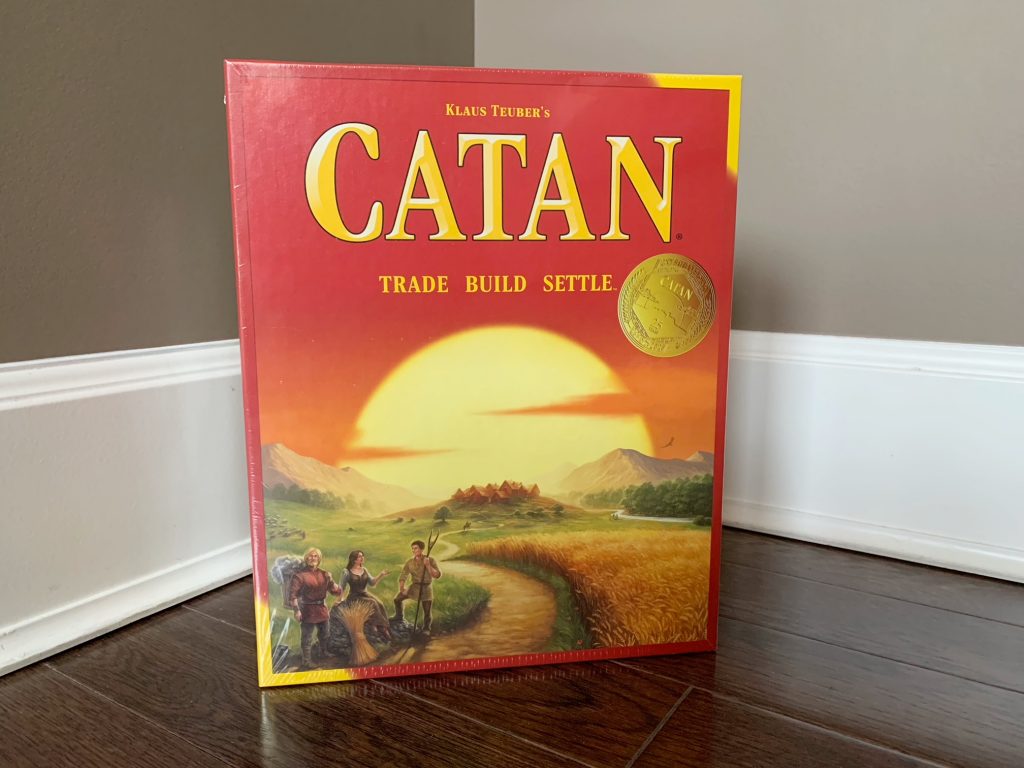 Playing Catan:
Players can trade cards with others or the bank during gameplay.
You can use resources to buy development cards that can help you along the way.
Players get resources when their settlement is next to the number rolled on the die. 
If a 7 is rolled, the robber is activated which mean no player gets resources.
There are many ways to get bonus cards (example: Army card)
.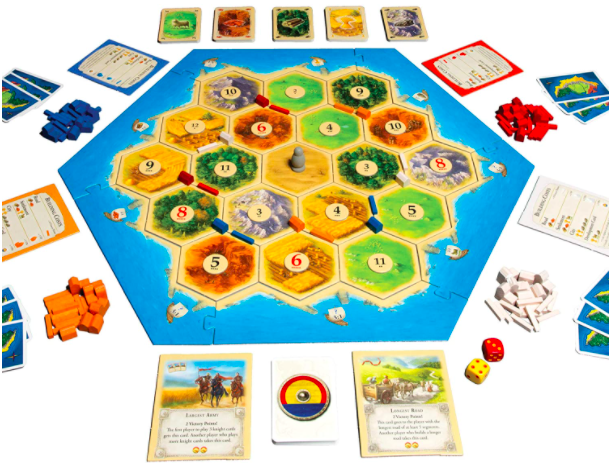 You can find Catan in stores and online at Indigo and Amazon. 
Klask
I'm so looking forward to playing Klask with my family.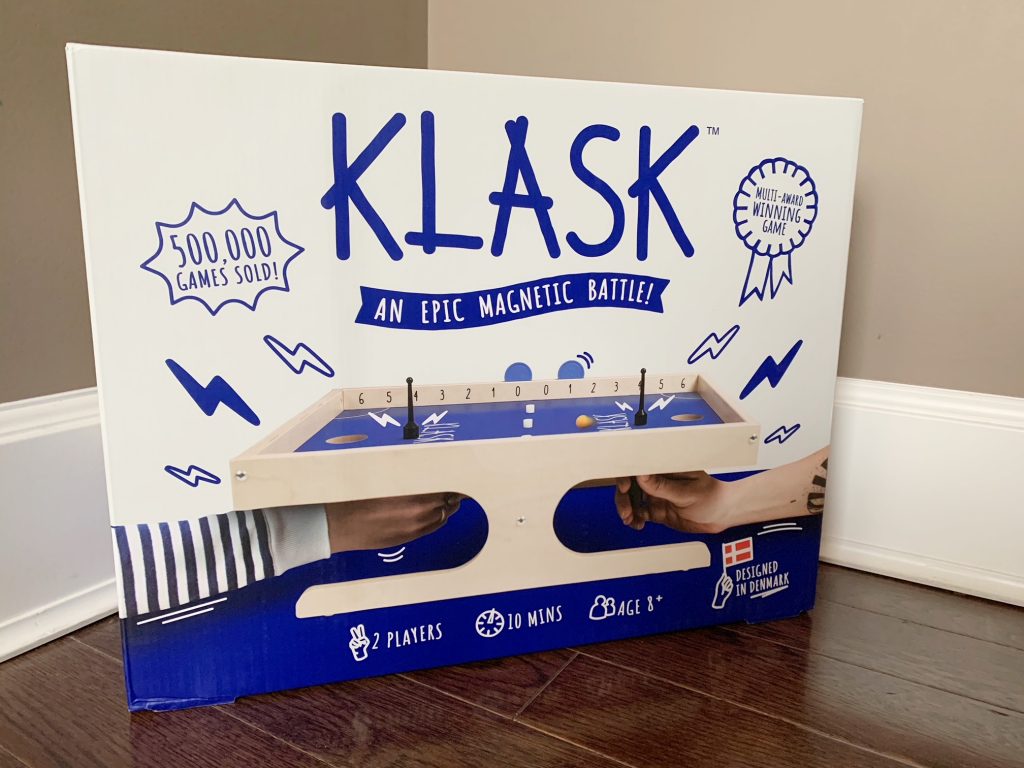 Klask is a fast-paced 2 player game. To play, players use a magnetic handle to hit a ball and score points. There are many obstacles along the way. For example, if your magnetic handle attracts two white magnets on the board, you lose a point to your opponent. The first player to get 6 points wins the game.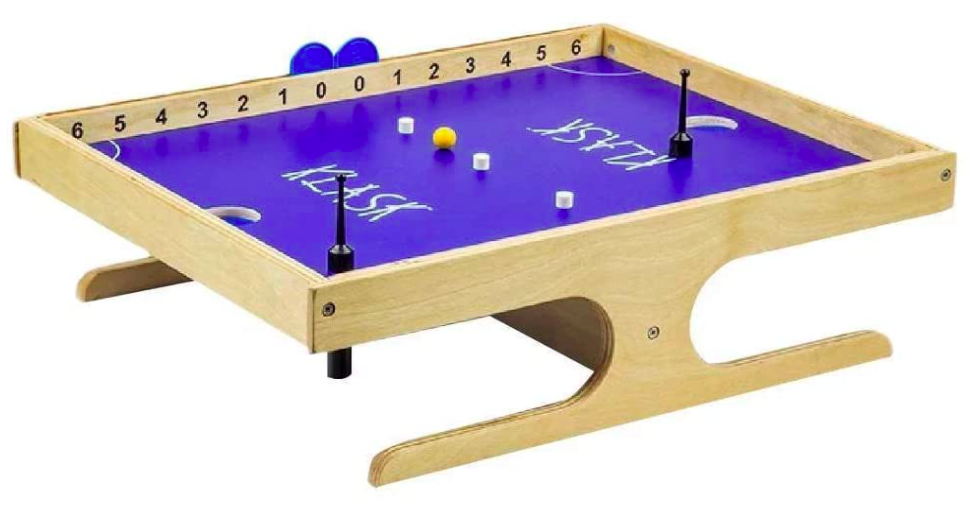 Spot It!
Spot It! is a fast pattern recognition game where players need to match two images found on two cards. There are several ways to play Spot It! Some are more challenging than others.
.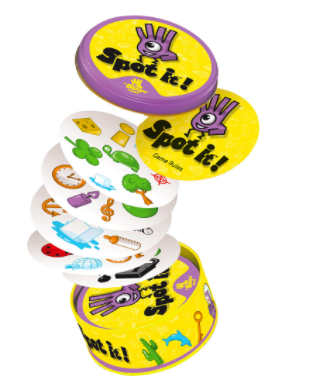 This is a very addictive game. Players need a sharp eye and to react quickly when they see a match.
Spot It! comes in a handy metal tin. This game is perfect to bring in road trips, to the restaurant, and more.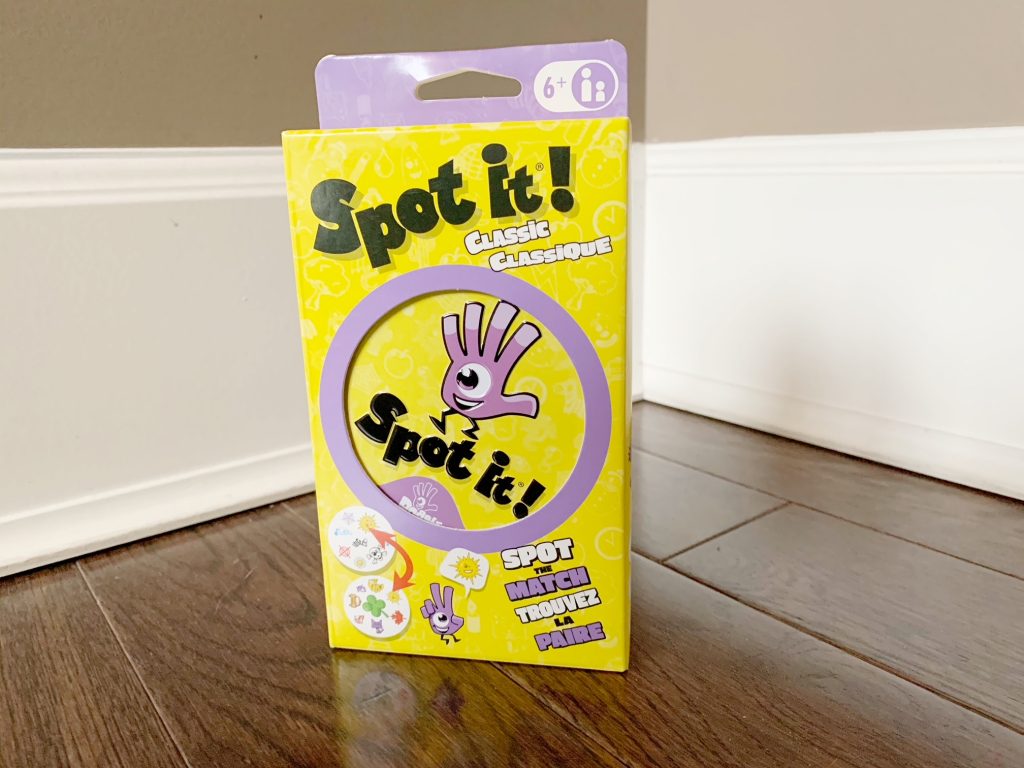 Overall
These games are a must-have for your next family game night. We are all spending so much time at home right now, adding games to your collection is a brilliant idea.
Catan, Klask, and Spot It! are available in stores and online now.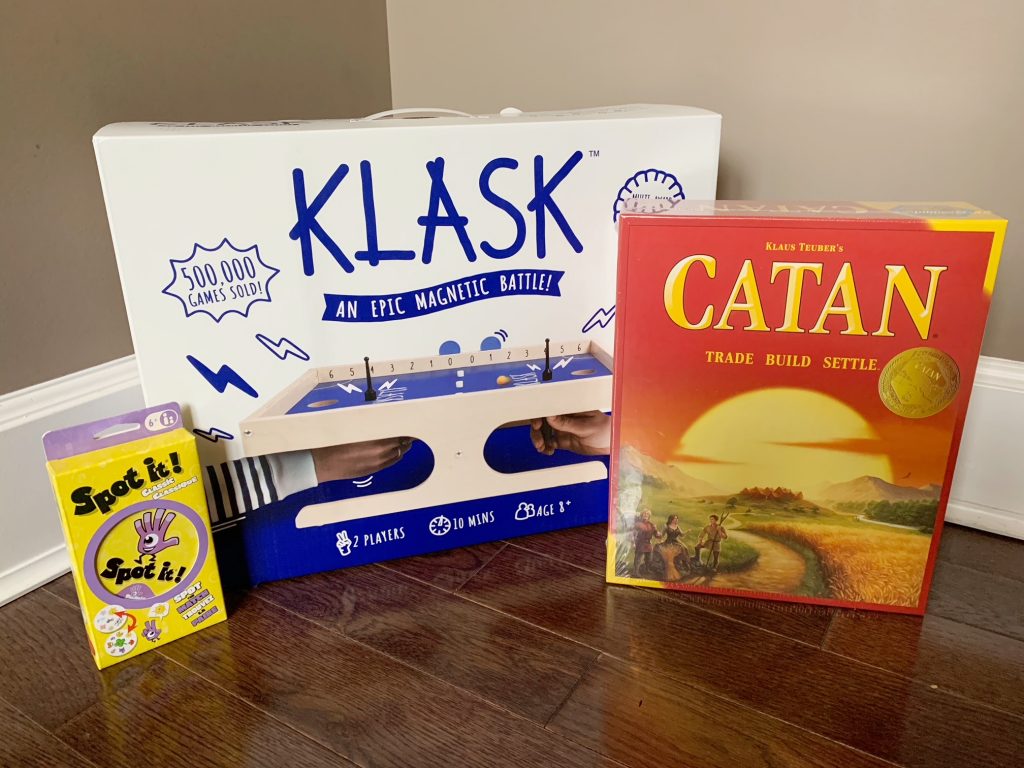 Giveaway!!
One of my lucky readers will WIN Catan! To enter, tell me what your favourite strategy game is, then fill out the Rafflecopter form below.
Giveaway runs from Dec 14 – Dec 23, 2020. Giveaway open to Canadian residents only. Mandatory question must be answered to be eligible to win. See my Terms & Conditions for more giveaway info. Void where prohibited.