My family loves to travel. My husband and I have always enjoyed taking the kids away and exposing them to new places.
During these uncertain times, local travel is our top priority. We want to support local hotels and attractions. This can be done safely and still provides the respite we all need.
Disclosure: This is a sponsored post. All thoughts and opinions are always my own. 
Last weekend, my family enjoyed a staycation at the Inn at Laurel Point in Victoria. This local getaway recharged us, gave us the opportunity to relax together and switch up our everyday routine.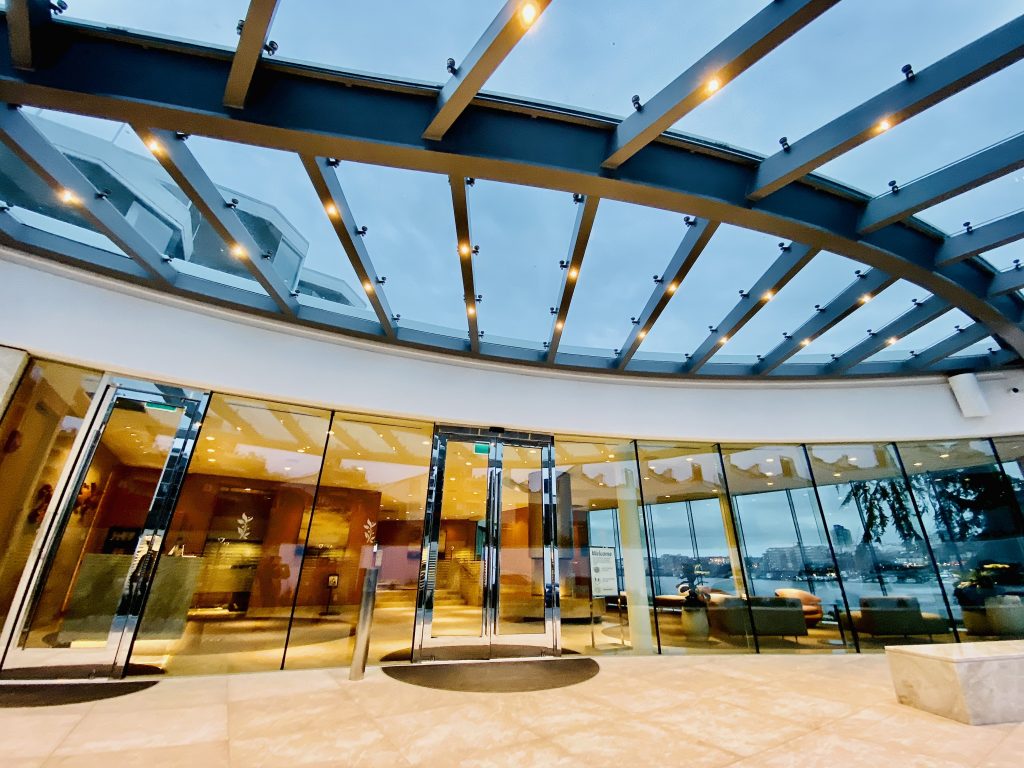 About the Inn at Laurel Point
The Inn at Laurel Point is an oceanfront hotel in downtown Victoria. All rooms at the inn offer water views. The hotel has beautiful gardens and has access to several walking paths. On-site, you'll find the Aura Waterfront Restaurant and patio. The Inn at Laurel Point also has an indoor pool, meeting facilities, and reception rooms.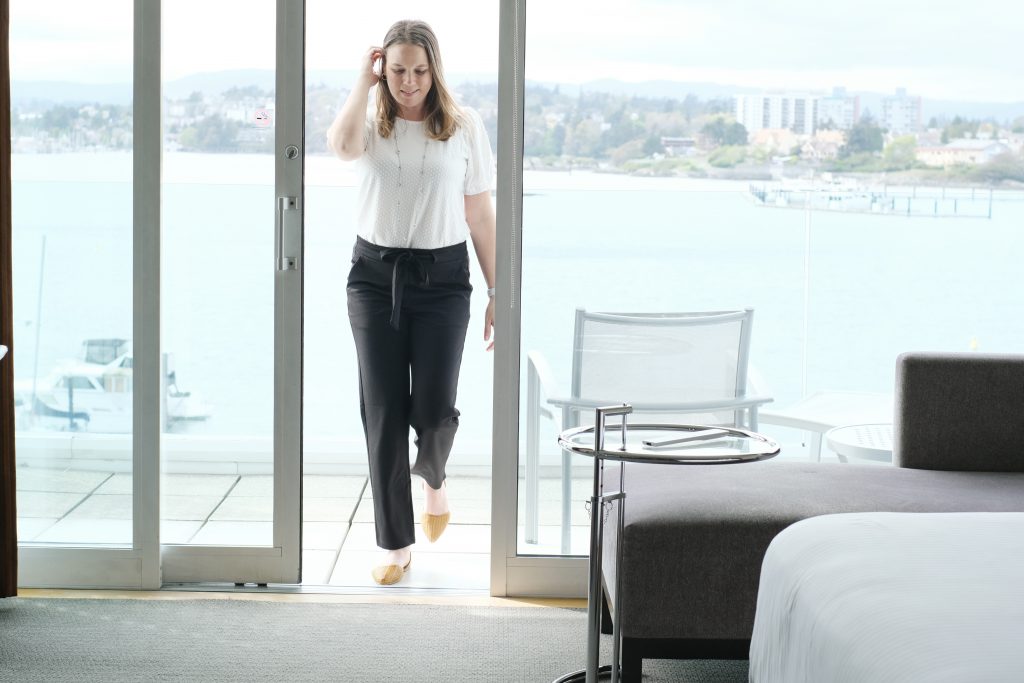 From the moment you arrive at the Inn at Laurel Point, you feel that your stay will be special. The staff is kind, helpful, and genuine. The beautiful lobby has a gorgeous fireplace and the halls of the inn are filled with founders Paul and Artie's Arsens art pieces collected throughout the years. 
Our Stay
During our weekend getaway, my family stayed in a studio in the Erickson Wing. This is the newest wing at the inn. This wing of the hotel has a cruise ship feel that I absolutely loved. Our room had an unobstructed ocean view, two queen beds, a beautiful bathroom with a soaker tub, and a large balcony to help you take in the view and relax. 
The room was extremely comfortable and quiet. 
We ordered breakfast in bed from Aura on both mornings. Our breakfast was warm, delicious, and such a nice treat.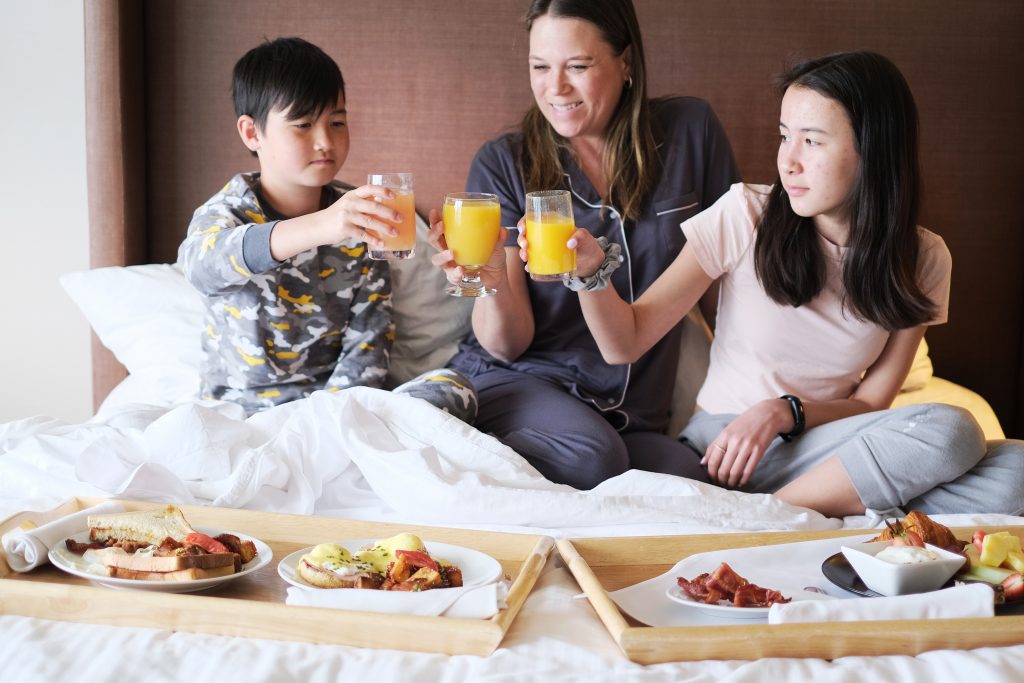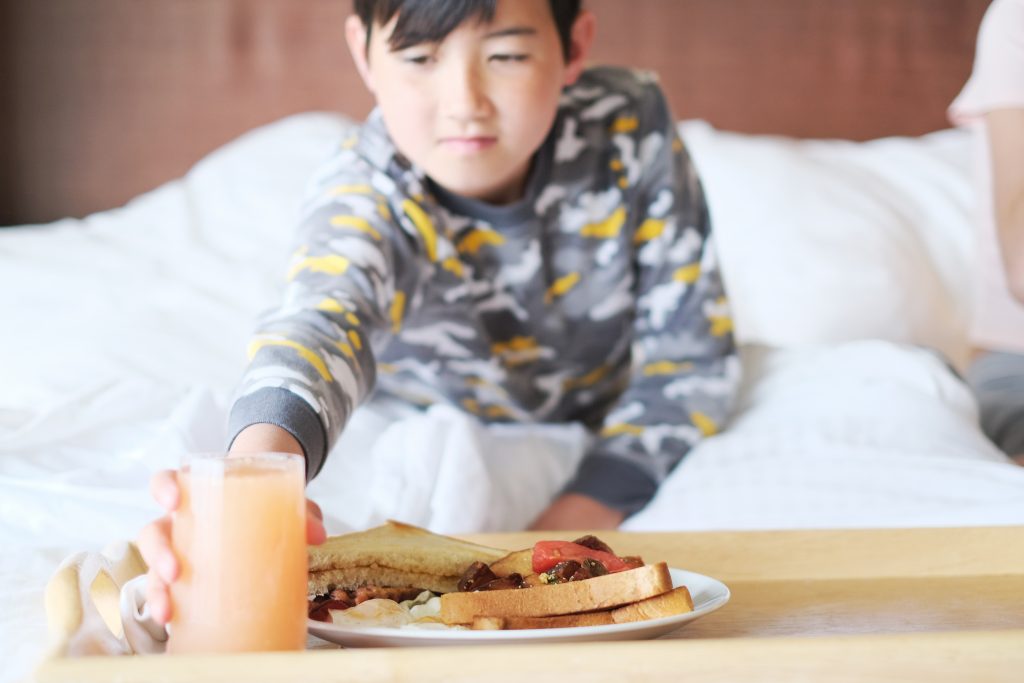 Our kids enjoyed using the indoor heated pool and watching movies in the room.
Inn at Home
One of the amenities we were able to enjoy during our stay was the Tea for Two from Inn at Home. This tasty box comes with everything you need to enjoy tea with loved ones.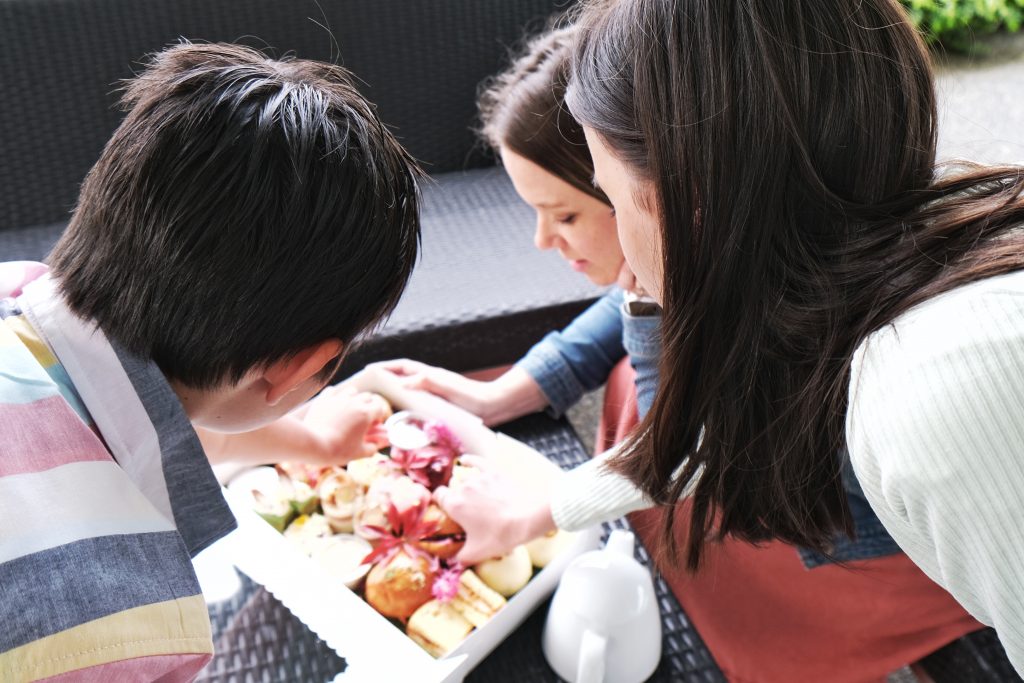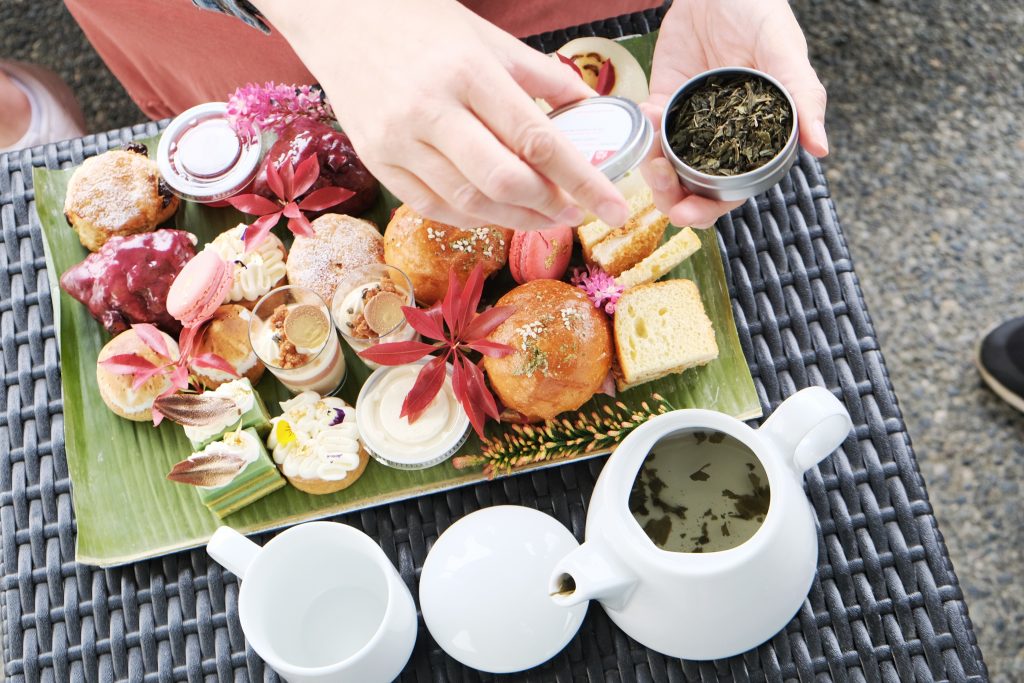 The Tea for Two box includes mini sandwiches, scones, and sweets. It also includes loose leaf tea from Silk Road.
We enjoyed this on our balcony and in the gardens at the hotel but it's ideal to pick up this Tea for Two at the inn's curbside pickup and take it home to enjoy.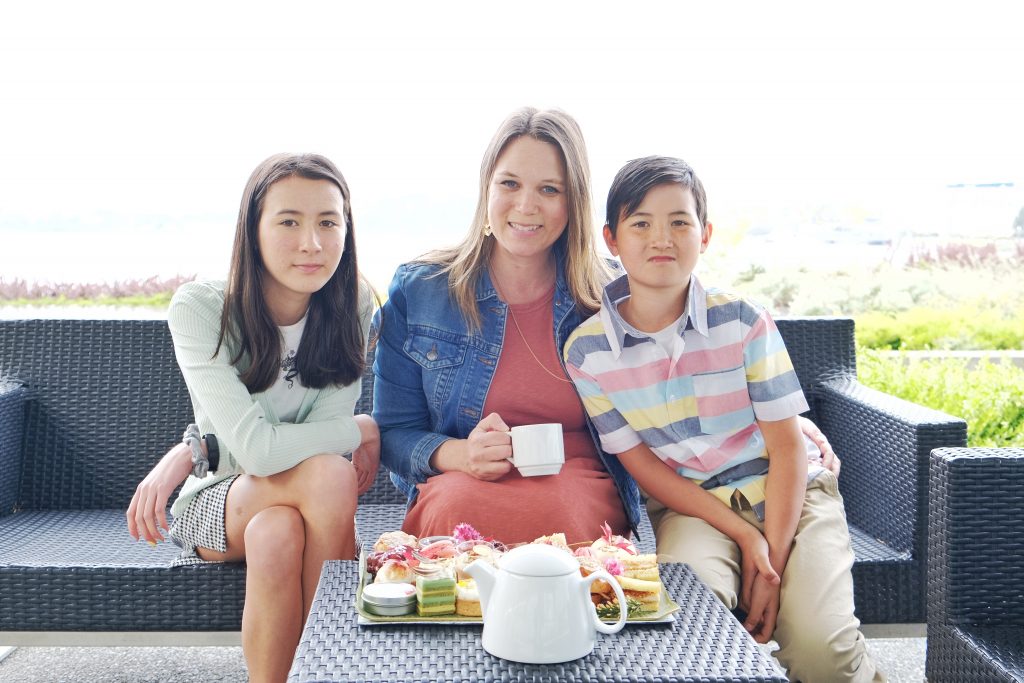 The Inn at Home has a great selection of items available for curbside pick up. From Pasta Night for 2 to Lemon Sticky Buns, there's something for everyone.
Overall
We really enjoyed our staycation at the Inn at Laurel Point. It was just what we needed.
Our getaway felt like a real vacation. It helped us relax, enjoy each other's company and allowed us to spoil ourselves a little bit.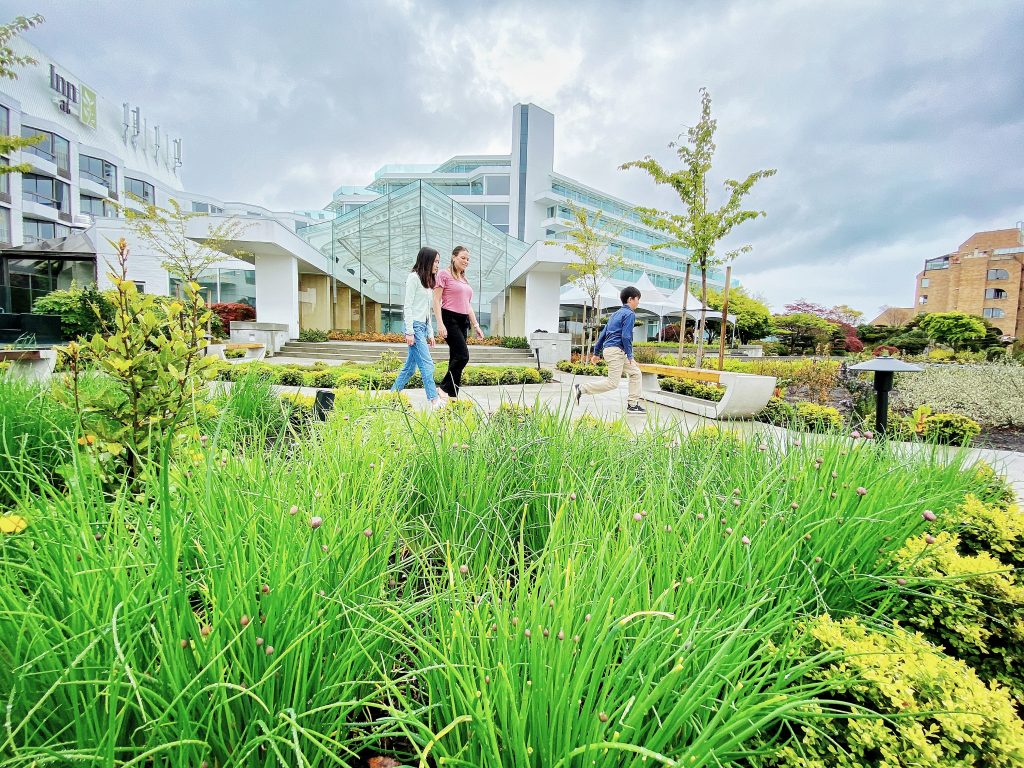 My family loved the property and wandering the halls looking at all the art pieces on display. My son loved the museum feel and took the time to appreciate everything on display.
I'd highly recommend booking a staycation at the Inn at Laurel Point. It's a great location to explore your city from. When travel opens up again, it's a perfect place to call home base while visiting British Columbia's capital.
To learn more about the Inn at Laurel Point:
I'd love to know, when was your last staycation?